It's HERE! Hawaiian Natural Zinc Sunscreen SPF 30 TINTED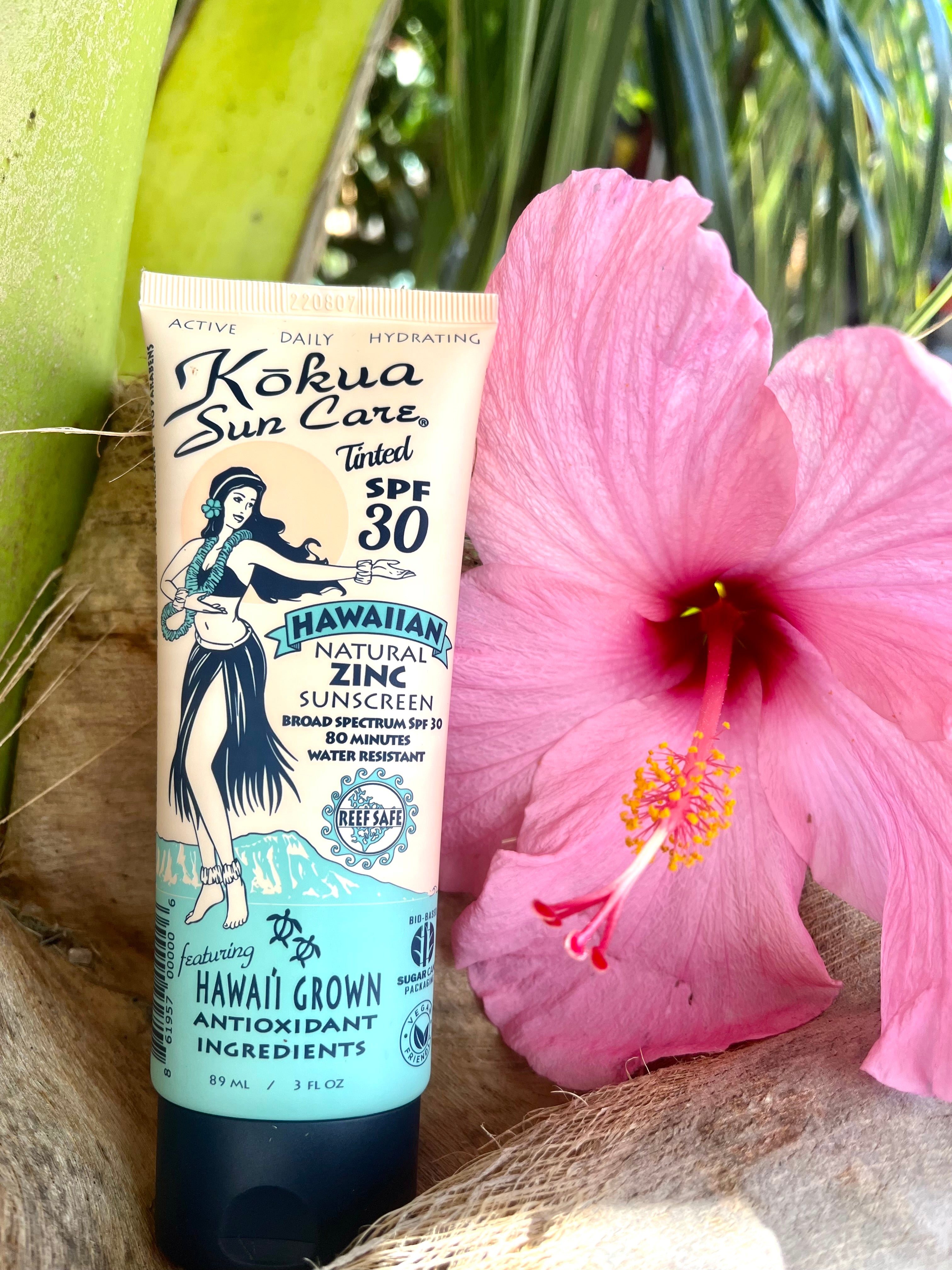 The SPF 30 tinted is finally here!  It was supposed to launch in 2020, but because of the pandemic and related issues, progress came to a screeching halt.  We were left with only lab samples for a while. If we were not planning to be in direct sun with harsh UV conditions and wearing the SPF 50, we would reach for those SPF 30 tinted samples again and again.  It's perfect for daily use and an active lifestyle.  
It's your go-to daily moisturizing sunscreen, and the light tint blends in with any skin tone.  If you wear makeup, it acts as a great foundation. It contains Hawaii grown antioxidants like kukui nut oil, macadamia nut, spirulina, and plumeria extract and noni to nourish, hydrate, and defend your skin against free radicals. The scent is light, natural, and delicious like a mocha latte (vegan, that is!) and is derived from natural extracts.  This state-of-the-art natural formula uses plant-based ingredients that allow it to achieve a high performance luxury feel without toxic synthetic chemicals, animal products, or silicones.  In fact, every ingredient is plant-based including the natural preservative, except for the active ingredient, non-nano zinc oxide, at 18%.  This mineral sunscreen is water resistant, too, for up to 80 minutes.  And, of course, it is REEF SAFE.  We use no chemical sunscreens at all – no oxybenzone, no octinoxate, no octocrylene, no avobenzone, no homosalate… no "ates", "ones" or "enes" EVER! 
Last but not least, we are very excited to introduce our SPF 30 tinted in eco-friendly tubes made of sugarcane bio resin.  Good-bye to petroleum-based plastic tubes!  Sugarcane is a renewable resource and acts like a carbon sink removing more carbon from the atmosphere than the whole tube manufacturing process emits. It is therefore carbon negative, which is good for us and the planet.  
 We are proud of this long-awaited SPF 30 tinted, and we hope you enjoy it as much as we do!
Warm Aloha from the Kōkua ohana!
---