THE HEALING BENEFITS OF NONI FOR YOUR SKIN: PUNA NONI NATURALS & KŌKUA SUN CARE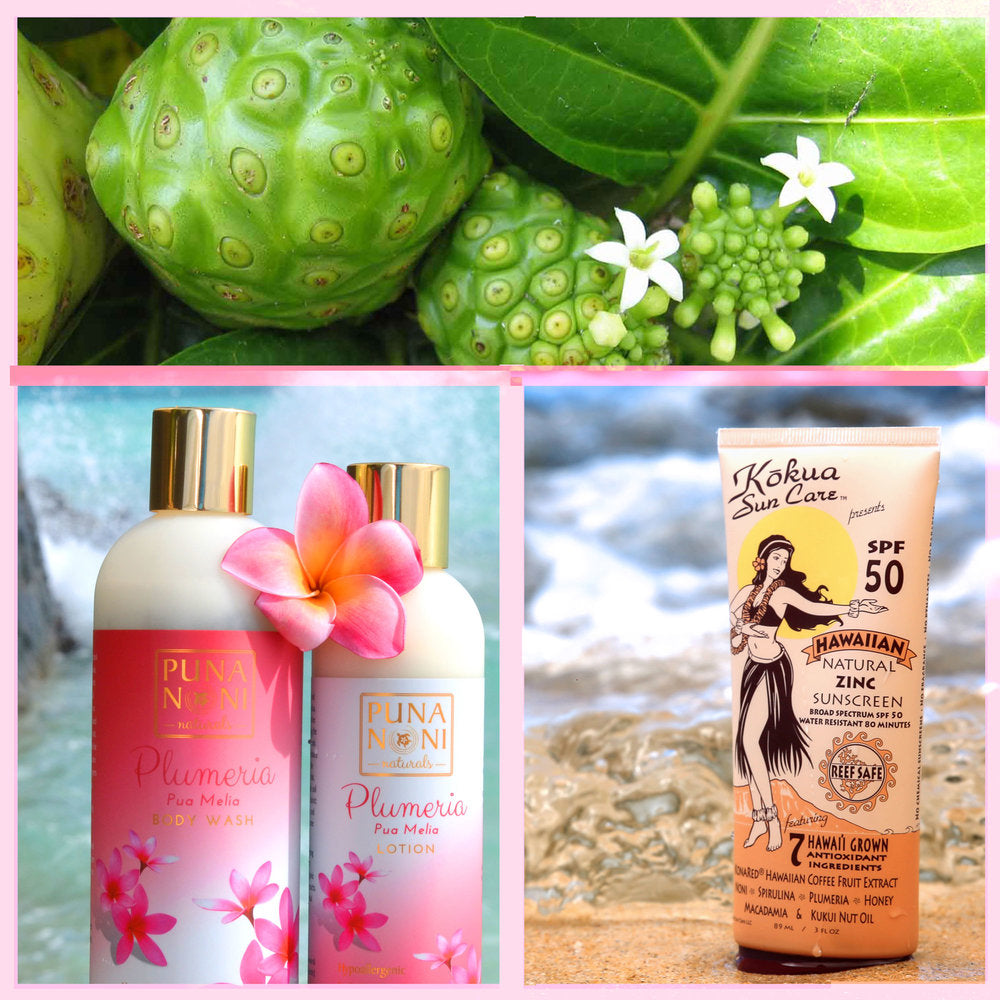 THE HEALING BENEFITS OF NONI FOR YOUR SKIN: PUNA NONI NATURALS & KŌKUA SUN CARE
Like Kōkua Sun Care, our friends at Puna Noni Naturals use the antioxidant rich superfruit NONI in all of their body care products, including shampoo, conditioner, hand and body lotions, body wash, handmade soap, and lip balm. 
Noni is a small evergreen tree that thrives in the nutrient rich volcanic soil of Hawaii.  It continues to be one of the most important traditional Polynesian medicinal plants, and topically it is used to care for, protect, and promote healing of the skin.  Noni has a significant amount of potassium, Vitamin C, Vitamin A, and fatty acids, and it has antioxidant and anti-inflammatory properties, which make it a treasured ingredient in skin care products.
Puna Noni is one of our favorite local Hawaiian body care companies not just because they use the healing benefits of NONI but also because all of their products contain natural and organic ingredients and no harsh chemicals that are toxic to coral reefs, marine life, and humans.  Going reef safe is not just about sunscreen.  It's about all of our personal care and household products.  
When you use Kōkua Sun Care and Puna Noni Naturals for your sun and body care needs, you can be sure that you are not harming yourself or the environment and supporting local Hawaii agriculture.  And as a bonus you will be receiving the healing, protective, and potent antioxidant benefits of NONI grown in Puna on the Big Island of Hawaii.  
If you would like to learn more about Puna Noni Naturals, please visit their website https://www.punanoni.com/ and use promo code NONILOVEfor a 15% discount or follow @punanoninaturals on Instagram for more information.
---