WHEN WILL HAWAII REOPEN FOR TOURISM? [updated September 22, 2020]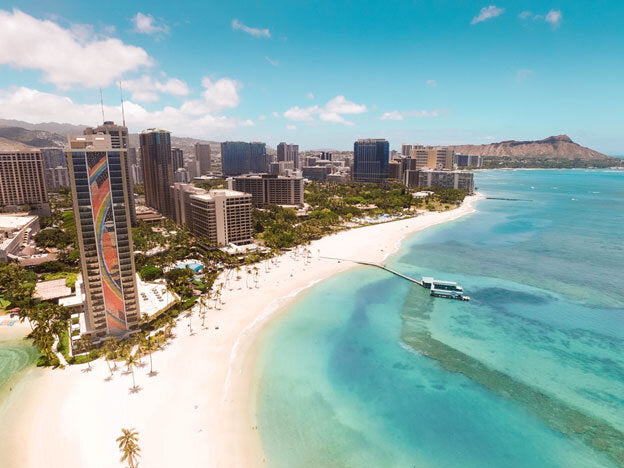 Tourists and residents are gearing up for the much-anticipated reopening of Hawaii…. Again! There's been a sharp decline in tourism and a 14-day mandatory quarantine since March for tourists. However, after pushing back the August 1 reopening date, another late summer-September lockdown, and a gradual decrease in the number of Covid-19 cases, the State of Hawaii finally has set an opening date of October 15, 2020.  No details yet, but we do know this:
Transpacific Travel Quarantine Lifted with Negative Test Results
Transpacific visitors can forgo the 14-day quarantine if they test negative for COVID-19. Under the program, travelers will have to test negative for COVID-19 no more than 72 hours before arrival to qualify for the quarantine exemption. Transpacific travelers of all ages will be subject to the rule. We hear that there may be a couple of testing options.
Hawaii's Plan for Incoming Transpacific Travelers
Ige is hoping that creating this travel option for transpacific travelers will get the state's tourism back up and running, while trying to keep increased cases as low as possible.  Travelers who don't want to get a pre-travel test will still be subject to quarantine once they arrive in the islands. 
In 2019, there were over 10.4 million visitors to Hawaii.  The influx of so many people to the islands from all over the world could leave locals vulnerable to continuing outbreaks. Consequently, Hawaii's cautious approach to reopening will be put on the line.
How Locals Have Been Feeling
As travel to the islands came to a screeching halt by April, locals have felt the effects, both positive and negative. Mostly, we have noticed less traffic, fewer crowds, and many locals enjoying the beautiful nature around them from the mountains to the ocean and beaches that were previously very crowded.  On the other hand, there has been a large increase in unemployment, a significant number of businesses closing up for good or struggling to stay open, and plenty of financial stress.  
Due to the visible adverse impact the quarantine has had on the economy, many "kama'aina" or locals, have made it a point to support local businesses. Furthermore, with drastically decreased tourism, the positives and negatives of tourism in Hawaii, such as stress on the environment, have become increasingly clear. Discussions have been ongoing during this down time to reinvent tourism in a way that is more sustainable.  For example, there have been talks of limiting the number of tourists who visit Hanauma Bay per day, which has been closed since March 18, 2020 due to the pandemic.  The cost to enter and park also will likely increase.
So What's the Takeaway?
Hawaii will begin to allow travel on October 15 as long as you pass a pre-travel test or obey the 14-day quarantine.  Some people definitely will be jumping at the opportunity to take a vacation. Hawaii's ban on selling sunscreens with the toxic chemicals oxybenzone and octinoxate goes into effect on January 1, 2021, and many have been urging visitors to start going reef safe a.s.a.p.!  So, we think there hasn't been a better time to support small business and get the best reef safe Hawaiian natural zinc sunscreen at the same time. Kōkua Sun Care is the best mineral sunscreen using the highest percentage of non-nano zinc oxide on the market -- 25% -- as well as 7 different local Hawaii-grown antioxidant ingredients.  Even if you can't make it to Hawaii at the moment, it doesn't mean that Kōkua Sun Care can't bring Hawaii to you and offer you maximum sunscreen protection in the mountains or at the beach, on the water, at the playground, garden or park in the meantime!
A Hui Hou!
---